---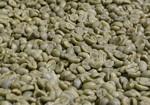 Umoja specialty coffee is grown in the Kivus of D.R. Congo, in the African Great Lakes Region. Umoja coffee thrives to fruition in the Congolese forested highlands ~ elevation ranging from 1480-2000 MASL.
The fresh arrival from which your order ascends supports 1,050 specialty farmers and 600 cooperative leaders. This coffee is enabling multiple stakeholders to help improve the living conditions of its members, providing schooling, housing, jobs, and reducing coffee smuggling on Lake Kivu, while promoting women's pygmy rights. 
Umoja Flavor Profile: Fruity lemon, orange, cantaloupe, black chocolate flavor and aroma; heavy body; short aftertaste. This coffee is clean, sweet and balanced.
Check our website for more info